In this series we will address the "clobber verses" conservative churches incorrectly use to condemn same-sex couples.
We will discuss the many affirming verses in scripture God uses to bless sexual and gender minorities.
And we will talk about the teaching of sexual purity. How many churches are teaching young Christians—straight and queer—non-Biblical rules that few can follow. And the guilt, shame and poor decisions that follow.
Transcript and Notes
Elton: This is the introduction to this series, The Bible and Homosexuality: An LGBTQ Positive View. I'm Elton Sherwin, your host, and I am so excited to bring to you this information that for some of you will be life changing and for a few of you may be lifesaving. This is an LGBTQIA positive view of Christianity and the Bible.
If You Have Gay Friends Who Are Suffering...
If you know Christians who are suffering under the weight of guilt, having been told:
The Bible condemns them, or

That they are defective, or

Intrinsically evil, or

Sinful, if not celibate,
Please send them a link to this series.
We will Clobber the "Clobber Verses"
We will examine all seven of these scriptures commonly used by conservative churches and conservative Bible studies to condemn the LGBTQIA+ community.
Referred to as the clobber versus, we will see that most of the scriptures, which are used to condemn gay males specifically and the whole LGBTQ+ community more generally, have nothing to do with consensual sex. Most describe attempted rape, gang rape, human trafficking, temple prostitution, and other non-consensual and abusive sexual practices.
The Bible Does NOT Prohibit Same Sex Relationships
These scriptures have little to do with consensual adult relationships. After we put a stake through the heart of the Old Testament clobber verses, we will discuss some of the LGBTQIA+ affirming versus from Moses, Isaiah, Luke and Jesus. Most Christians, even those who have attended divinity school, are frequently unfamiliar with these.
Christs Words Ignored (see episodes 6 and 7)
Even Christ's own words on the topic are normally omitted from the conservative discussion of sexual minorities.
A Note to Parents of Rainbow Children
Tragically, recent research indicates that LGBTQIA children and young adults who attend non-affirming churches, these are churches that believe that all homosexual acts are sinful, these children and young adults are more likely to think about self-harm and commit suicide.
If you have a child who is--or who might--be anywhere in the LGBTQIA rainbow, you should find a church that affirms and celebrates your child. These children are God's creations: knit together in their mother's wombs and created in God's image. They should be cherished. It's dangerous for these rainbow children to attend non-affirming churches. And I will include links about the research on this in the notes, and we'll talk about it in a future episode.
A Note of Caution - Some Explicit Language
The Bible passages in this series discuss the human trafficking of children, rape, gang rape, sodomy, temple prostitution, eunuchs, castration, menstruation and the death penalty for children who swear at their parents. Parents of preteens should assess the suitability for their children.
Coming Up: The Story of Sodom and Gomorrah
No story has more influenced Western views of the LGBTQ plus community than the story of Sodom and Gomorrah.
Next in our series, Episode one, Sodom and Gomorrah.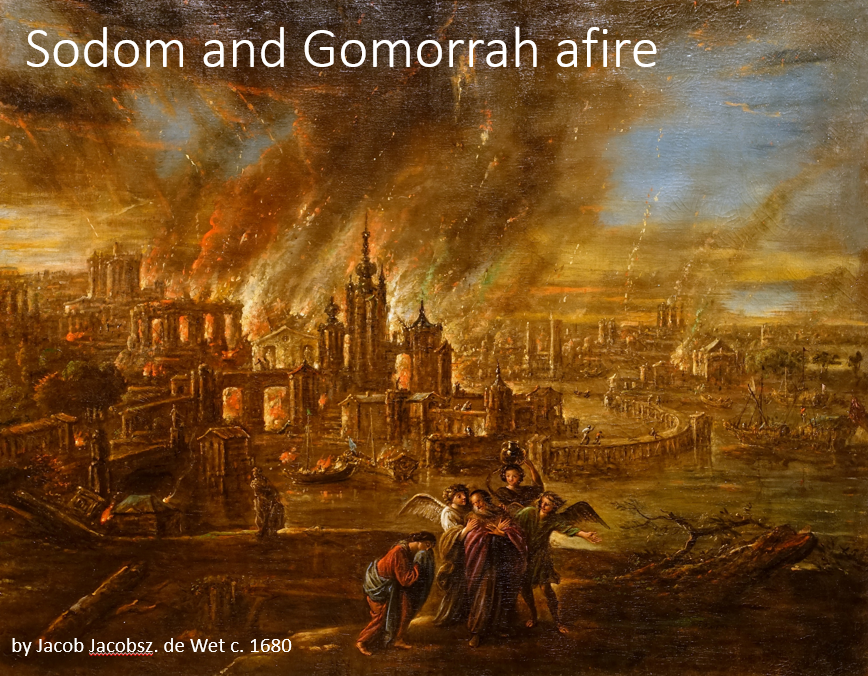 Please join me in exploring one of the most misused stories in the history of Christendom. I am so looking forward to seeing you next time. This is Elton Sherwin.
References and URLs:
The risks for LGBTQIA Youth attending non-affirming churches:
https://www.huffpost.com/entry/queer-youth-religion-suicide-study_n_5ad4f7b3e4b077c89ceb9774
The Difference Between a Welcoming Church and an Affirming One Is Huge
https://www.advocate.com/commentary/2018/4/03/difference-between-welcoming-church-and-affirming-one-huge
Preview of this series:
https://sophiedora.wordpress.com/2019/03/05/the-clobber-verses/
#affirming #gaychristian #lgbtchristian #pride #christianparenting #Christian #biblestudy #parenting #affirmingchurch #FaithfullyLGBT #queer #lgbtyouth #queerchristian #affirmingchristian #transchristian #lgbtchristian #affirmingchristian #pride #trans #Lgbt #gay #ally